Two LPS sets with Rollin' Fun park accessories.
#1 Rollin' fun park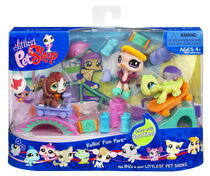 Rollin' fun park comes with three pets: 849 Beagle , 850 Iguana , 851 Ostrich , skateboards, scooters and other accessories. It is part of the sportiest series.
#2 Rollin' Fun Park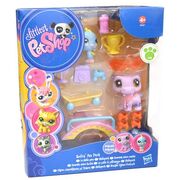 Other Rollin' Fun Park pack comes with two pets:
2043 Hippo
 , 
2044 Bird
, scooters, skateboard, trophy, and other accessories.